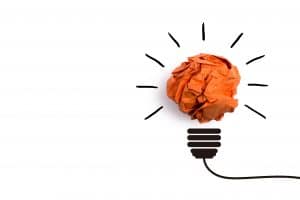 You keep talking about dental implants because you are missing some teeth and you cannot believe how many benefits implants offer! You were upset about what's gone on with your smile but now, you feel excited about what the future holds! However, every time you discuss these fascinating prosthetics, you find that one thing keeps occurring: You aren't really sure about the terminology. Specifically, you may keep wondering to yourself what the term "implant" means and how you're supposed to be using it. As you might have already recognized, our Conroe, TX practice is just the place to get the answers you're hoping to find!
Clinically: To Placing The Post
When we're talking about the correct use of the term implant on its own, we remind you that this is used in its verb form to mean the placement of the dental implant into your jawbone. For instance, we might say, "We will implant the post during your procedure." Have questions about implantation and what it includes? Just ask!
Technically: To The Root Replacement Itself
Now, about what the term dental implant technically and accurately refers to in our dental care world in its noun form: It's specifically talking about the root replacement that you will receive, which as you have already noticed, may also be referred to as a post or dental post! It's the structure that will sit within your jaw and gum tissue, which is the replacement tissue that is primarily housed at and beneath your gumline. It provides support to the rest of your tooth replacement, your restoration, which is going to replace the crown of your tooth (the part that you can see, which sits at and above your gumline).
Colloquially: To The Entirety Of Your Replaced Tooth (But…)
Now, we remind you that on a colloquial, or casual level, when you're just talking about replacing your missing teeth, you may hear people use the term dental implants to refer to the entirety of the replacements you're considering, from root to crown, even though you know that implants are actually only the root replacement. It can be a bit confusing at first. However, once you know what's what, it's much simpler and you can more easily specify (or clarify) what's being discussed in conversations!
See Us To Learn Implant Basics
Get to the bottom of everything you have ever wondered about dental implants, when you come in for a consultation with us! Receive details, education, advice, and a personalized care plan for your grin! Come in for a visit in Conroe, TX by scheduling a visit with the Dental Centre of Conroe by calling (936) 441-4600. We serve patients from Conroe and the neighboring communities.